11 Minimalist Home Decorating Ideas with a Limited Budget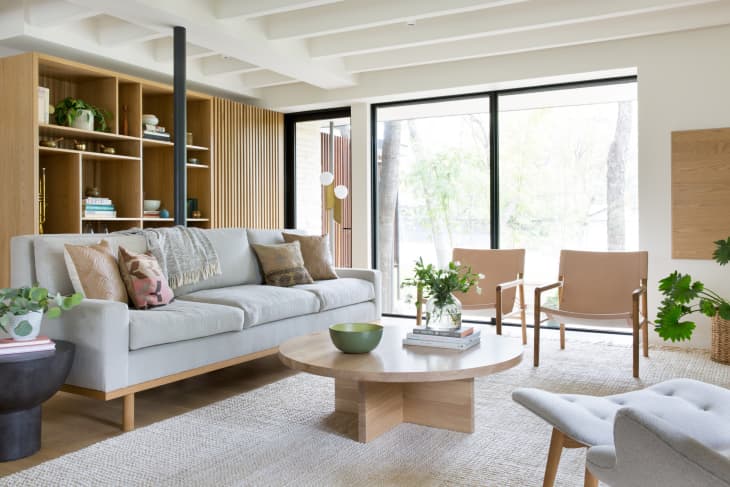 Home decoration is an important thing for most people to make their home look beautiful and comfortable. However, buying furniture and home accessories is often expensive and drains the wallet.
Therefore, for those of you who are on a limited budget, there are some minimalist home decorating ideas that can help us make the house look beautiful without having to spend a lot of money. Here's a minimalist home decor idea with a limited budget that you can make a choice.
Decorating a minimalist home on a limited budget can be a challenging task, but with a little creativity and a good budget setting, you can make your minimalist home look elegant and comfortable. Here are some tips for minimalist home decor on a limited budget:
Use a white base color
The white color has the effect of giving a room a wide and airy impression. In a minimalist home, creating the illusion of a large and open space is important, especially if the house has a limited size. White can help create this effect and make a home look more spacious and comfortable. White paint is relatively cheaper and easier to find than other colors. In terms of a limited budget, choosing white as a house paint is the right choice because the price is more affordable compared to other colors. Apart from that, white is also easy to find and is available in various types of paint, so you don't need to worry about having trouble finding good quality paint.
Use texture
Adding texture to furniture and walls can give a more refreshing impression to a minimalist room. Textures such as a bookshelf with a wavy surface, a chair with a textured fabric, or a wall with a wavy surface can help create a more lively and less monotonous impression. This can be done using natural materials such as wood or stone, which have a natural texture, and are affordable. Adding texture to walls and furniture can also help create a focal element in a room. In a minimalist interior style, this focus element can help create a more dramatic impression and attract the attention of visitors. You can add texture to the walls by using textured paint, or by sticking textured wallpaper. As for furniture, you can add texture by adding textured accents to tables, chairs or bookshelves.
Use simple home accessories
Using simple home accessories can help beautify a room at an affordable cost. Home accessories such as decorative lights, tissue holders, or sofa cushions can be found at affordable prices and can add a nice touch to a room. This is an effective way to bring life to a room without spending a fortune. Accessories such as soft lamps, fluffy pillows, or fresh flowers can help create a warm and welcoming atmosphere in your home. With a limited budget, you can choose home accessories that are simple but have an attractive design and help create a comfortable feel at home.
Use natural scenery
Green plants can help create a calm and refreshing atmosphere, and help improve indoor air quality. You can choose plants that are easy to care for, such as flowers, herbs, or other ornamental plants that suit the conditions of the room. Adding natural scenery can also help add color and texture to a minimalist room. Green flowers and leaves can help add an element of color and texture to a room, making the room look more lively and fun. You can place green plants in the corners of the room, or hang flower pots from the ceiling. This is a great way to add an element of nature to a minimalist space without breaking the bank.
Use multifunctional home furnishings
Multifunctional furniture can help minimize the number of items and maximize space. Furniture such as a bed equipped with bookshelves or a sofa equipped with a bed can help save space and ensure that every corner of the room is used efficiently. This is a great way to make your home look more spacious and less cluttered even if you have a lot of stuff.
Choose neutral colors: Neutral colors like white, gray, and beige are good choices for a minimalist home. These colors give off a clean and organized feel, and can be easily paired with other accessories.
Use accessories: Accessories such as pillows, rugs and curtains can add a little touch to your minimalist home. Choose accessories that have interesting patterns or colors to add dimension to the room.
Reorganize furniture: Try to reorganize your furniture arrangement to create a different look in the room. You can also add new furniture by utilizing used furniture that can be renovated and polished again.
Create focus: Choose a focal point in the room such as a painting or a chandelier, and use appropriate accessories to highlight that point. This will give an interesting impression and make the room look more stylish.
Use good lighting: Choose good lighting to add a warm touch to your home. You can use table lamps, floor lamps, or pendant lamps to provide lighting that matches the mood of the room.
Add plants: Plants can give a room a natural touch and can make a room feel more alive. You can add ornamental plants such as cactus trees, aloe vera, or other ornamental plants that are suitable to be placed indoors.
Look for discounted items: You can search for discounted or used items to use as home decor accessories. Look for unique items that can give your minimalist home a new touch.
Multifunctional furniture can also help save costs. Switch from buying a few single-purpose items to buying one or two multiple-purpose items, such as a sofa that can be used as a bed or a table that can be used as storage.
By following the ideas above, you can create a beautiful minimalist home without spending a lot of money. Don't be afraid to be creative and try new things. Hopefully these ideas can help you create a comfortable and beautiful home.
Minimalist home decor with a limited budget requires creativity and good budget management. With a little effort, you can make your minimalist home look elegant and comfortable without having to spend a lot of money.