Modern Minimalist Home Interior Decoration Tips, Aesthetic!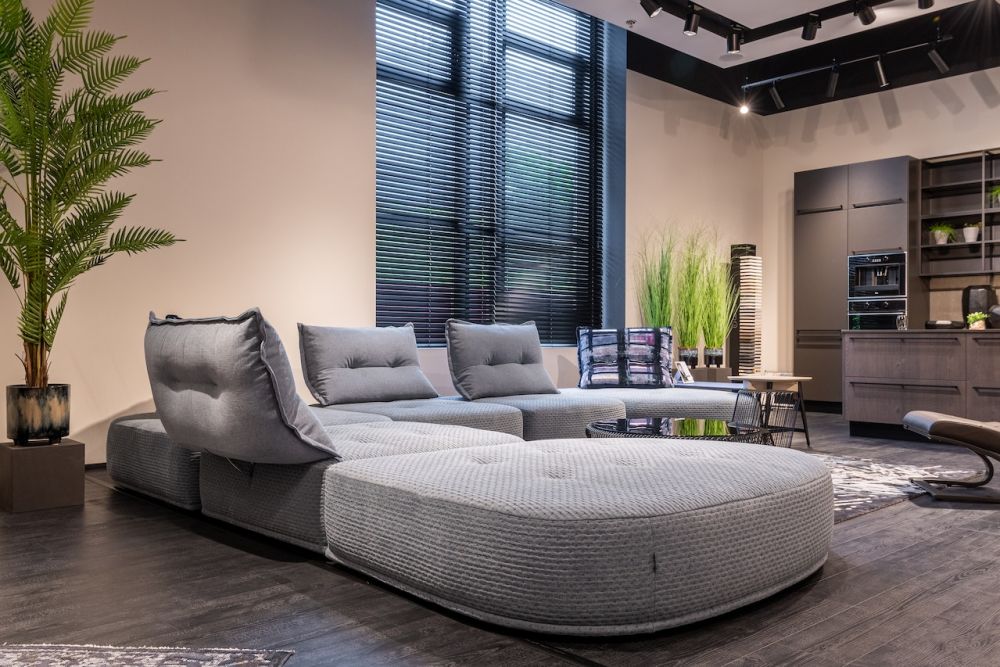 Maybe it comes to your mind that you want to change the interior of your house to be neater and cleaner. Taking the aesthetic value of a minimalist design is the best way to make your home interior look more organized and simple than before.
Replacing useless furniture with new, more functional and modern furniture can be used as the first step to decorating a modern minimalist home interior. To get started, you can see the following tips and ideas for modern minimalist home interior decoration. Come on, see the full review below.
1. Choose furniture has two functions
The key to modern minimalist decoration is the use of minimal furniture in the house. For that, choose furniture that has multiple functions. An example of a dual function piece of furniture is a side cabinet attached to the wall and can be used as a small table. This furniture can help organize your things so that they are organized, but still have an aesthetic value when placed in a room in the house.
2. Use beautiful plants to add natural elements to the house
Aesthetic plants are indispensable for decorating modern minimalist home interiors. Plants are the best way to decorate a room without adding useless items or furniture that can detract from the essence of a minimalist home. Natural elements must still be included in modern minimalist home decor because they can add beauty and increase comfort for the occupants. Apart from plants, you can also use natural crystal decorations to add a modern minimalist impression to your home.
3. Instill a "one in, one out" mindset when decorating the house
In decorating a minimalist home interior, it is important to adhere to the "one in, one out" principle. What this means is that when you spruce up your home with new items, be sure to get rid of similar items that were there before. Similar items can be grouped based on the type and function of the same. With a mindset like this, the interior of the house will always look minimalist and clean even though new furniture or items are coming in.
4. Add accessories as necessary
The concept of a minimalist home usually doesn't add a lot of ornaments or accents to the walls. Many modern minimalist homes let the walls look empty because they prioritize a clean and calm impression on their occupants. Instead of adding wall accessories, it's better for you to focus on decorating the table as minimally as possible. You can use flowers or trays that are used daily as additional decorations in a modern minimalist home.
5. Keep it simple by choosing monochromatic natural colors
When you want a modern minimalist home decor, you must prioritize using monochrome neutral colors. These colors can create a visual home that is warm and comfortable. The color most used in modern minimalist homes is white. The use of this color is also able to emit natural light from outside and gives a clean impression in the house.
You can add other monochrome colors like gray or beige, but don't take too many colors. Just 1 dominant color and 1 other supporting color as a layer.
6. Use transparent furniture for tables and chairs
Tables and chairs are indeed two things that must be present in the interior of the house. However, sometimes this furniture takes up quite a lot of space, making the house look cramped and cramped. For that, you can outsmart it by using transparent tables and chairs. Transparent tables and chairs can give the illusion that the room looks wider. That's because objects become visible when transparent furniture is used.
To make home decoration more aesthetic, here are some items that can help:
Houseplants: Plants can add a touch of nature and beauty to a room. Choose houseplants that are easy to care for and suitable for the area in your home.
Paintings or artwork: Paintings or wall art can be a focal point that draws attention and adds color to a room.
Pillows and blankets: Pillows and blankets in attractive patterns and matching colors can bring warmth and softness to a room.
Pendant lights: Elegant pendant lights can make a statement and add focus to certain areas of the room.
Storage basket: Storage baskets can help organize things in the room and can be used as a decoration in the corner of the room.
Mirrors: Mirrors can make a room feel brighter and more spacious, while also adding an aesthetic touch to a room.
Wood furniture: Wood furniture can add warmth and a natural touch to a room. You can choose wooden tables or chairs with attractive colors and shapes.
Ceramic or porcelain: Ceramic or porcelain with interesting motifs and colors can add accents to a room.
Dried Flowers: Dried flowers last a long time and add texture and color to a room.
Rugs or rugs: Rugs or rugs can add a touch of color and texture to a floor, and can be used as a focus for organizing a space.
It should be remembered that good home decor is not only about the items chosen, but also about how to arrange these items so that they create a harmonious and pleasing atmosphere to the eye.
Those are 6 tips you can try when decorating a modern minimalist home interior. You need to prepare a decoration plan carefully before starting because a modern minimalist house only requires designs and furniture that are as simple as possible. Hope it helps, huh.