Simple Tips to Make Home Interiors Look More Modern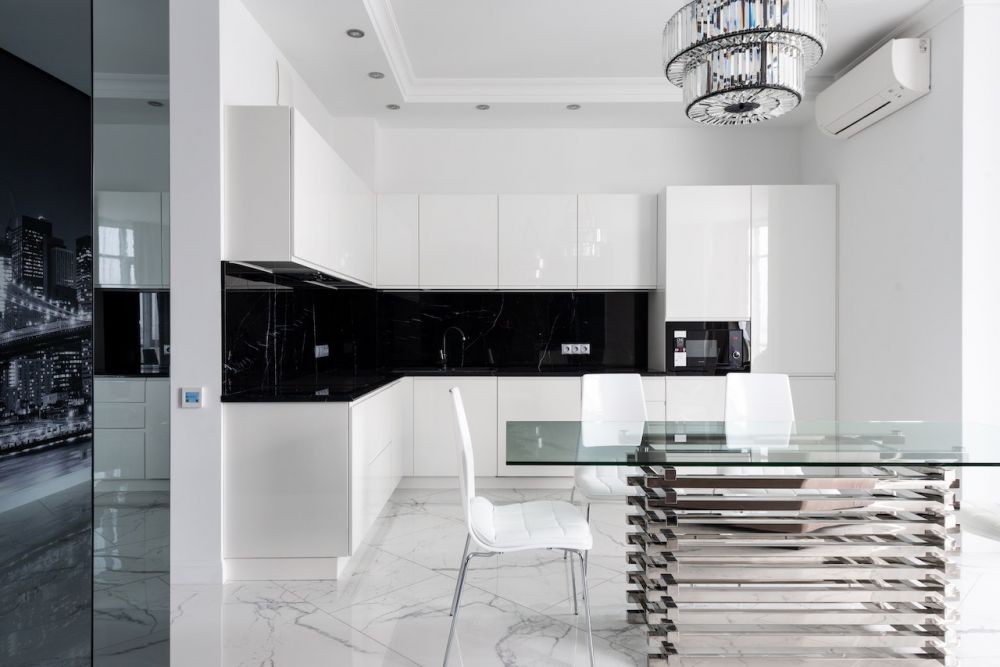 In this modern era, many people want to make their home interior look modern. However, if the makeover is done carelessly, the interior of the house can look messy and disorganized.
Home interior refers to everything related to the design and interior decoration of a house. Home interior includes the arrangement and use of space, furniture, lighting, color, texture, and all other decorative elements used in the space of a house.
The interior of the house includes several areas in the house, including the living room, bedroom, bathroom, kitchen, dining room, family room, work room, reading room, and entertainment room. Each of these areas requires different planning in terms of arrangement, color, lighting, and furnishings used.
Home interiors cover a wide range of design styles, from traditional to modern, minimalist, contemporary, and many more. Each design style has distinct characteristics and can be personalized according to individual tastes and needs.
Creating a good home interior can create a comfortable and attractive atmosphere, as well as increase the comfort, functionality, and aesthetic value of your home. Therefore, it is important to pay attention to details in home interior design and consider your family's needs and lifestyle in planning it.
Updating the appearance of the house so that it looks modern requires insight, thought and careful consideration from the home owner. So, to make your home makeover as expected, here are five simple ways to make your home interior look more modern.
1. Fix the lighting level
Lighting plays a big role in controlling the overall appearance of the house. For this reason, improving lighting levels is a step that needs to be taken so that the interior of the house looks lively, modern and far from being gloomy.
If in the morning to evening your house doesn't have enough lighting, it means that the main step you need to prioritize is optimizing the intensity of natural light. You can install additional windows or improve the flow of natural light by minimizing screens and partitions in the house.
Apart from natural light, don't forget to improve lighting or artificial light from lamps, okay! You can combine various models of lamps to illuminate every room in your home. From LED lights, corner lights, down lights, pendant lights or smart lights that can be adjusted at will.
2. Expand glass and mirror materials
Adding glass and mirror materials is a great way to make your home interior look more modern. Because, modern home design is usually synonymous with the selection of glass materials and mirrors as decorations for the interior of the house.
You can increase glass material by choosing large glass windows that have light frames or using glass material as partitions and stair railings. Meanwhile, mirrors, you can install them in parts of each room. In order to appear elegant, choose a mirror with an aesthetic shape model.
3. Repaint with a neutral color scheme
Do the walls of your house have a color that looks old? Or does your wall color scheme look tacky? If "yes" it's time for you to repaint with a mix of neutral color schemes. For example black, gray, white, beige, brown or dark gray.
The reason for choosing neutral colors is because neutral colors are usually easy to combine with various elements and ornaments. In addition, neutral colors are colors that are timeless by civilization and have dominated various modern home designs today.
So, if you're the type of person who likes a fresh home with a variety of bright colors, you can add a little statement color to the decor elements. For example, adding colored geometric pillows, plants with bright leaves, striking wall decorations, and so on.
4. Use advanced technology
Technology reflects the modern era that prevails today. So, using technology to run multiple systems at home is very influential to make the house look more modern. Technology can also make your home feel more comfortable and the security system in your home is increasing.
With the help of technology such as smart home, you can remotely control lighting, air conditioning, TV, HVAC system, and other home furnishings, even with just a word. Sophisticated isn't it? So, for home security matters, you can add some technology, such as surveillance cameras, motion sensors, smart locks or alarms for danger signs.
5. Don't forget the metallic finish
To create the impression of an upscale modern home, adding elements with metallic or chrome finishes should be your priority. You can add this metallic touch to mirror frames, wall accessories, furniture, doorknobs or pendant lights.
Elements with metallic finishes can create a slightly wider impression on home interiors, due to their reflective properties. In addition, elements with metallic finishes usually have colors that do not fade and rust easily. So, there is almost no reason to forget this one element.
Making a home makeover to make it look more modern can be said to be difficult and easy. Moreover, the house that is inhabited today, has an ancient interior appearance. If you find it difficult to make your home look modern, you should apply the five simple tips above.